Here is a great and healthier alternative Halloween snack to try and make with your kids.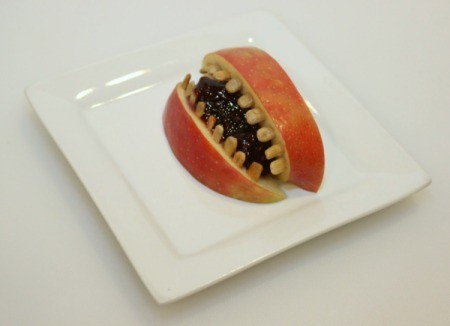 Ingredients:
apples, cut into slices (as shown in picture)
sunflower seeds, shelled
fruit preserves (raspberry, or another preferred flavour)
Steps:
Cut the apple into slices. It helps if the inside edge is a little bit flat so that the apple wedges can stand up on the plate. Note: I recommend spritzing the apple slices with a little bit of lemon juice to prevent browning.
Put a small spoonful of jelly in between the two slices of apple and spread it out. Then gently close the mouth onto the jelly.
 By ThriftyFund.com
For those who like a little something more, here are other alternative suggestions.